Our corrugated plastic dividers and partitions are designed to fit your existing containers or our custom-designed totes. Each corrugated plastic divider or partition is custom designed and manufactured to perfectly contain and protect your product. Please select an option below to see more.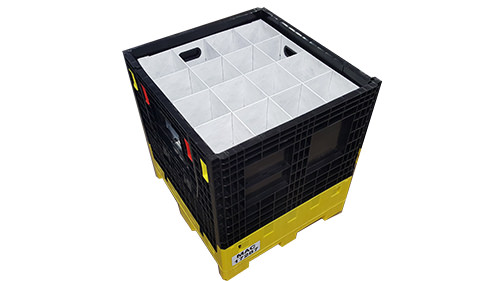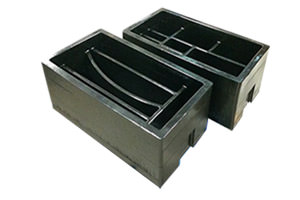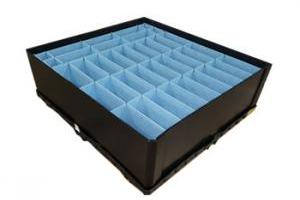 Click any image below to learn more.
Dividers for Totes
Dividers for Containers
Dividers for Steel Racks & Frames
HDPE, Polyurea and Tri-Lam
HDPE

High-density polyethylene (HDPE) is a strong, durable, lightweight, and chemically resistant plastic material popular for a variety of applications.

Polyurea Coating

Polyurea is a durable substitute for plastisol dips. Almost no coating can compare to polyurea when it comes to attainable physical properties. Polyurea can be formulated to achieve a tremendous range of properties — from high elongation to superior tensile strength to hard or soft, all based on how the material is formulated and correctly applied.

Request a Quote Explore Polyurea

Tri-Lam Sheets

Tri-Lam Sheets are available in varied thicknesses in Gray or Black.

Request a Quote Explore Tri-Lam Sheets
Laminate Options
Like this page? Share with Friends.