We are always looking to expand our markets in Returnable Packaging. In order to do this we prefer to form partnerships with Distributors. We have worked with resellers since Amatech started in 1990. We understand what you need as a reseller and have processes in place to help you grow your business. We are looking for partnerships that create a win-win situation for both companies. We look forward to adding your organization to our network. If you're already in our network, we encourage you to utilize the resources here on this page as well as, the plethora of information our website provides. Please sign up for our e-newsletter for the latest updates and all Amatech news.
Our Pledge to Our Distributors
We pledge to create a relationship that will build trust, and create a win-win situation for both of our organizations.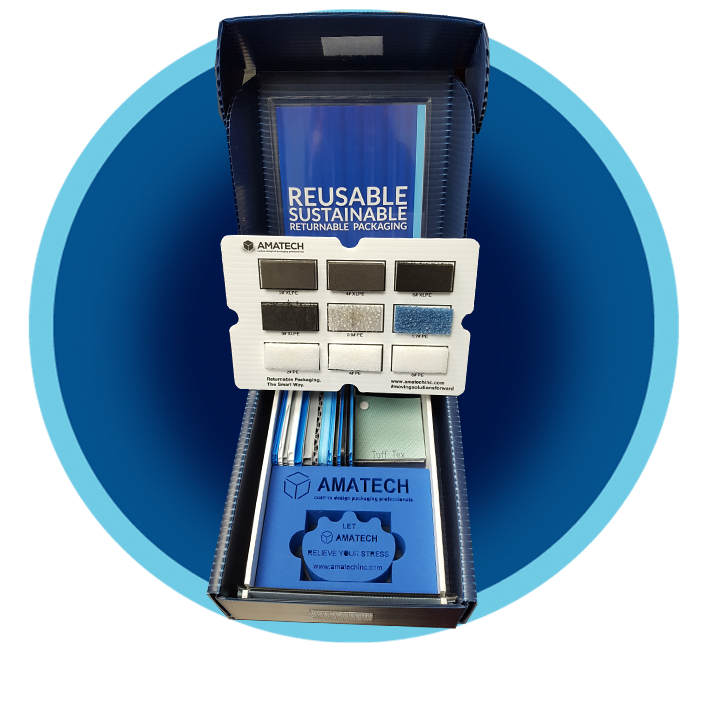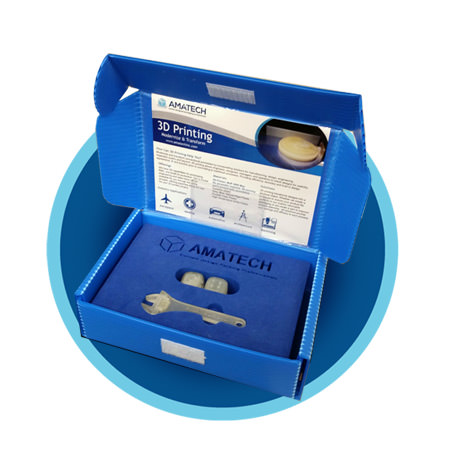 ---
Helpful Resources
Videos | Brochure | Amatech Blog | Savings Calculator
---
Download your guides to returnable packaging! Product applications - why returnable packaging is a great opportunity for you and more! This is a series of ebooks that will include all things returnable packaging. We want you to have the resources you need at your fingertips! Download your guides today.
Environmentally Friendly

Reduces waste - Reduce. Reuse. Recycle. Returnable packaging limits landfill waste
Returnable packaging is green manufacturing. Just 1 returnable package can replace up to 100 cardboard boxes.
Returnable Packaging Delivers ROI
Returnable packaging is an investment, not an expense. Three important factors to remember:
Breakeven in as little as 5 to 10 trips
Product cycles average 3 to 5 Years
Returnable packaging can be redesigned for new products
The greater the frequency of reuse, the faster the return on investment. See how long it will take to recoup your investment with our savings calculator.
What is a closed-loop environment?
Returnable packaging is ideal for multiple trip applications in a closed-loop environment or a well-managed supply chain.
As soon as a regular circuit between a shipment location and a delivery location is identified, returnable packaging enables a considerable reduction in expenditure and an improvement in short or medium-term profitability.
Optimization of logistics loop
Customers experience between 40% and 70% savings on the overall cost when using returnable packaging.
Profitability achievable from the 1st year
Savings on transport costs are achievable thanks to the light weight of the plastic material
Once folded down, our returnable packaging product has an 85% reduction in volume, translating into space and cost savings for storage and return transport.
It is ideal for multiple trip applications in a closed-loop environment or a well-managed supply chain.