Design Engineering
Amatech provides its customers with top-notch returnable package design and concept services. Our full team of experienced engineers can take your product, concepts or designs and design returnable packaging to meet your needs. Our staff will work with you to identify and create the best product for your environment in the most cost-effective way.
We can design a proposal using our 3D design capability or our many modeling features that will give you a virtual picture of the returnable packaging product. In addition, we can also produce a fully functional returnable packaging sample that will meet your specifications and give you an exact duplicate of what you would receive from a quantity production run.
Packaging Engineering
Our Engineering department offers cutting-edge technology in CAD software programs (including 3D capabilities) which allows us to create ideal solutions in many materials with or without product samples, often working entirely from math model files of parts.
Engineering Credentials

*

Full-Time Engineers - 70+ years of experience

*

Full design library w/ industry standards

*

Complete electronic file transfer capability

*

ArtiosCAD (*.ard; *.A3D; *.iges; *.dxf)

*

Solidworks (*.sldprt; *.sldasm; *.slddrw)

*

Vcarve CNC Software (router)

*

IGEMS CNC Software (Waterjet)

*

Full-Time CAD/CNC Operators - 20+ years exp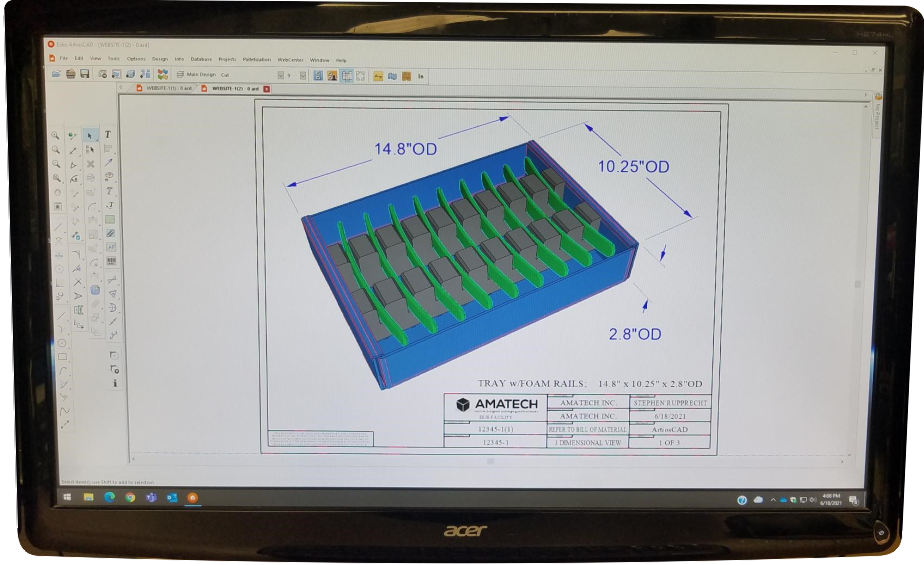 Engineered 3-D Concepts
Other companies can offer samples and prototypes, but with Amatech, our talented Engineers can make your idea come to life in a form of a 3D concept that will show your packaging in action with your product.

Amatech is an industry leader in creating and producing unique, customer packaging solutions. When we produce a 3D Concept for you, it will virtually replicate what you will see in a prototype. Changes and revisions can be made quickly and efficiently.
Amatech can produce most 3D concepts in 1-2 days to within hours if all pertinent info is available. We are the best in the business!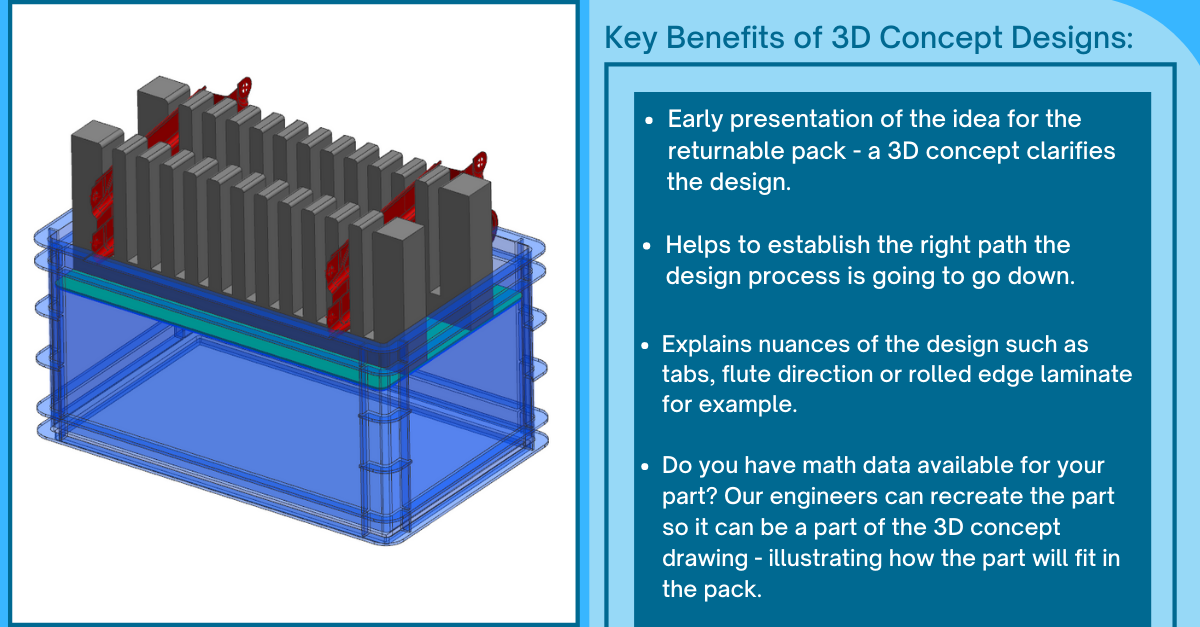 Prototyping Design
Our Engineers can design and produce a fully functional prototype/sample that will meet your specifications and give you an accurate product of what you would receive from a quality production run from Amatech.
Prototype design is the start of an evolving process using the latest materials and technologies to identify the best solution at the lowest cost. We consider product protection, production volume, shipping density/cube out, and end-user preference.

From Idea to Concept to Prototype, Amatech stands above everyone else in the industry!

Production Engineering
When you are ready to place your production order with Amatech, our Engineers will seamlessly convert all designs, specs, and information from prototyping to our production format. We do this process for all orders at our facilities. This guarantees that your production-run product is the same quality as your concept and/or prototype.
Our Engineers will procure all materials needed for your production order and prepare formal paperwork with FA (first article) approval and routing information to top-notch quality, beginning to end.