08/14/2017
How Can 3D Printing Benefit Your Business?
How can 3D printing help you?
Modernize and transform conventional processes by incorporating solutions for manufacturing, design, engineering, inspection quality and beyond. 3D printing allows engineers, designers, managers, and operators to check designs for usability, appearance, fit and function prior to committing to traditional processes. Providing efficiency, accuracy and trust in design.
Offerings:
We have 3D capabilities for prototyping,
R&D, and small lot production. Our in-house
engineering team and sales team will be
available for you through the entire process,
offering expertise along the way for
your 3D printed project.
Equipment & Materials:
3D Printer: MJP 3600 Max
Castable plastic: Grey, Blue, Natural Rigid Plastic
Durable Clear Plastic
High-Temperature White Plastic
Solutions:
3D printing transforms designs into a physical object.
Whether we create a prototype to ensure your product
fits perfectly in our custom returnable packaging or we
create a part to improve process planning - all solutions
provide cost savings and efficacy to your process.
Industries Applications: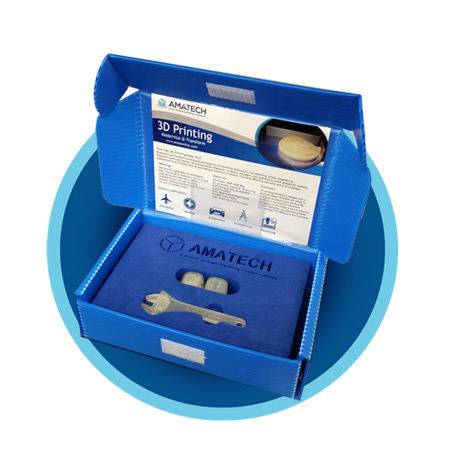 Explore more of about our 3D printing solutions here.
Media
1

comment
Comment Link

12/04/2017

posted by Ashley Turns

The company I work for has been wondering if it would be a good idea to use a 3D printing service to create our prototypes in the future. So thanks for pointing out that this will allow you to easily test an object's fit, function, usability, and many more. I will be sure to tell my boss that we should start using 3D printing services since it will be a fast way to start testing our products.
Leave a comment
Make sure you enter all the required information, indicated by an asterisk (*). HTML code is not allowed.