Boxes, Cartons and Totes
Amatech offers standard nestable tray and corrugated plastic boxes and totes. Our corrugated plastic boxes and totes are custom designed to meet your specific needs in standard or nonstandard sizes. Nestable trays feature tapered sides and can be wire reinforced for extra rigidity. Our stackable totes can be produced with a variety of stacking materials such as PVC stacking rings or aluminum U-channel and stacking corners. Our common reusable packaging containers sometimes known as RSC, HSC, DSC, RETF, etc. are designed and built to replace paper corrugated (cardboard) containers with the same design. We use hook and loop closures (velcro) on the flaps to eliminate tape, and have interlocking designs for more weight capacity. We can integrate plastic and/or foam dunnage to fit any style tote.
File Box with Lid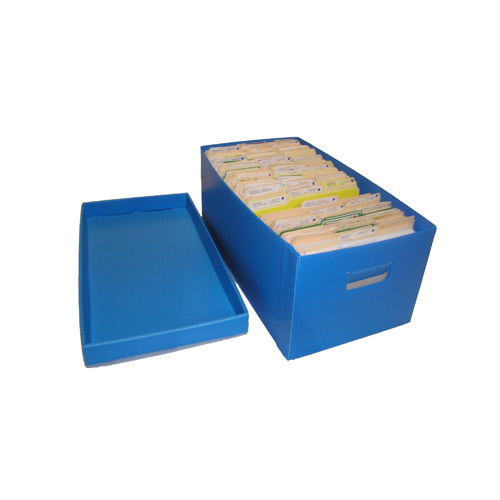 This PP Corr file box with lid is a great solution for storage of files and can resist moisture and mold damage, much like you see in storage with corrugated (cardboard) cartons.
Folded Up Carton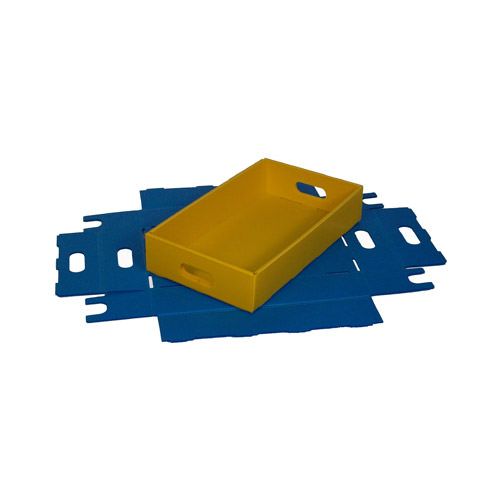 This shows another variation of a fold up carton full assembled actually sitting on top of blank of a carton before being assembled. Many styles and colors available.
Nestable Letter Tray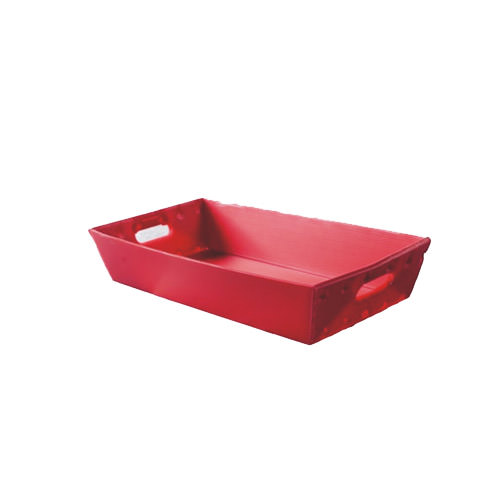 This nestable letter tray is available in many colors and used in many enviroments. All of our trays are heatwelded together for maximum strength.
Nestable Tote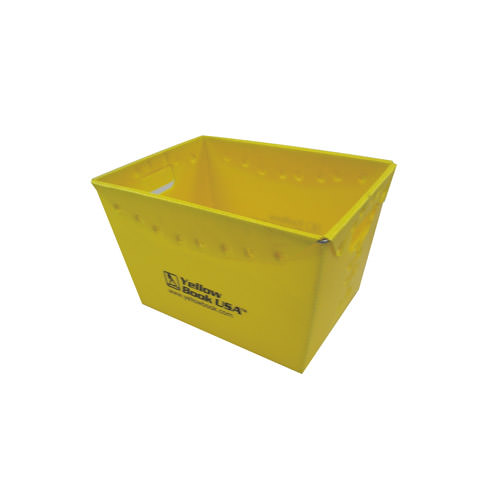 This container is a nestable tote that can stack into each other when not in use. We also use a steel top ring for added strength and longevity of the tote.
PP Corr Parts Bins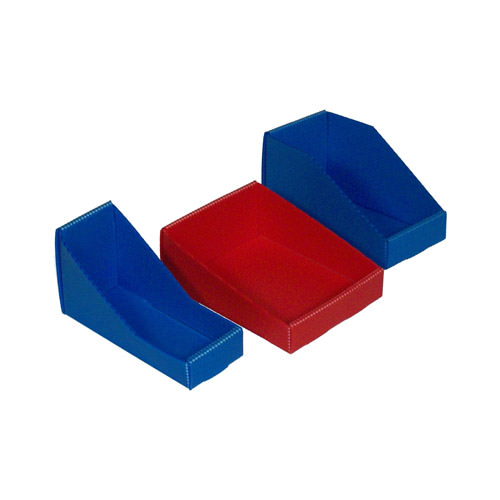 These are a small sampling of the many parts bin type cartons that we can design and produce for you. We can produce standard parts bins but we also can custom design a parts bin for your specific needs. These are diecut flat and can easily be folded up for use.
RETF Carton with Dividers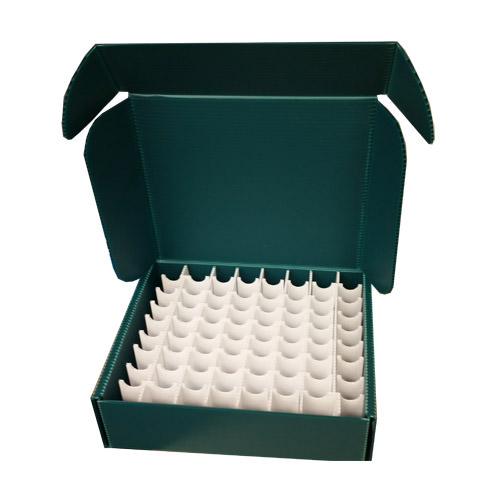 We produce many cartons in many different variations to meet our customer's needs. This shows how we can design and produce a divider to fit and RETF (Rolled End Tuck Front) Carton.
Stackable Tote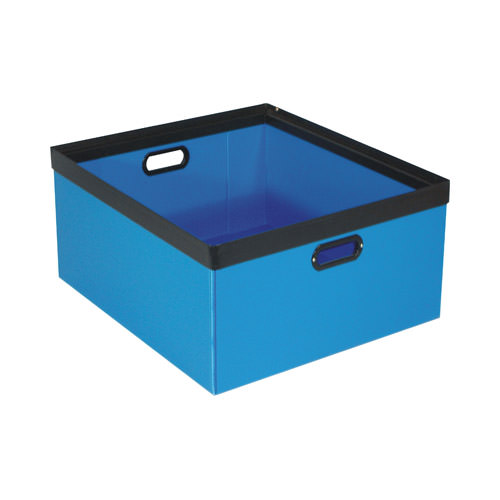 This plastic corrugated version of a stackable tote is a great solution when a non-standard size is needed. We can design and produce in any size you need. We also integrate handles, printing, and our dunnage (dividers and/or foam) in all of our totes.
Standard RSC Box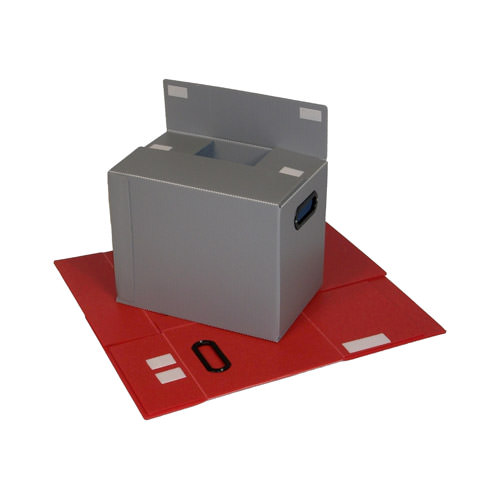 This standard box has top and bottom closing flaps is commonly referred to as a RSC (Regular Slotted Container). We can incorporate hook and loop closure on the flaps and all side glue flaps are heatwelded for maximum strength. Interlocking top & bottom can also be integrated to allow box to collapse flat.