Dividers and Partitions
Our corrugated plastic dividers and partitions are designed to fit your existing containers or our custom-designed totes. Each corrugated plastic divider or partition custom designed and manufactured to perfectly contain and protect you product.
HDPE Partition in Bulk Container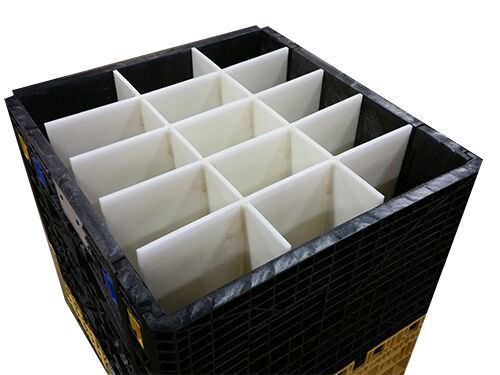 This divider/partition is router cut from our heavy-duty HDPE material that is available in many colors and thicknesses.This partition is used to separate, protect, and ship heavyweight parts.
Rolled Top Edge Divider in Container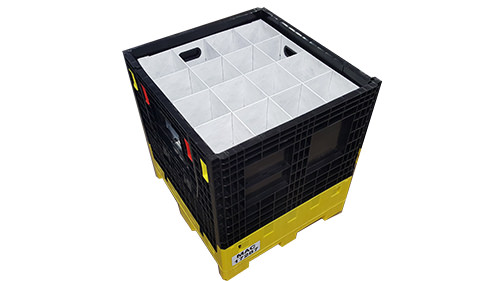 This is a divider made from plastic corrugated that is laminated with Tyvek and has a rolled-over top edge for part protection and employee safety. Dividers like this are usually rod locked for added stability and use a bottom XLPE foam pad for added part protection.
Side Load Dunnage in Container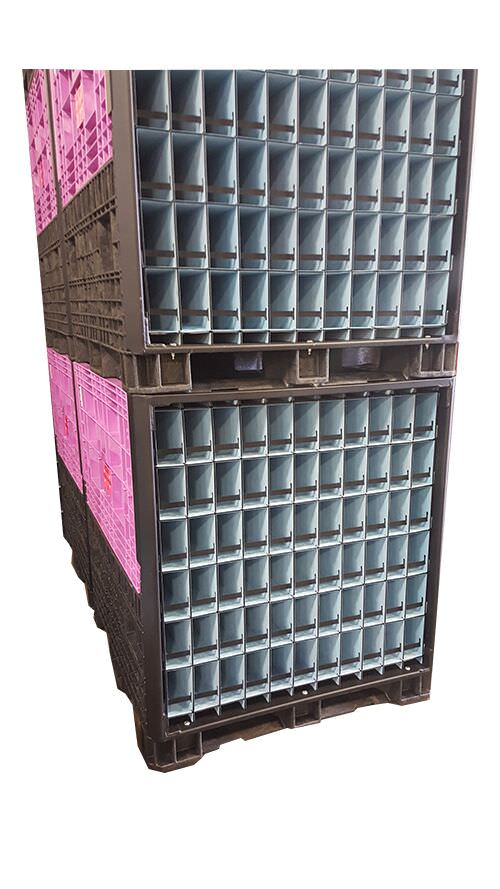 This divider/dunnage is a side load construction where we cut out one side of the bulk containers and reinforce it with a steel ring to maintain stacking strength. These packs are made for long trim parts that cannot be loaded from the top because of the extended length. We have made this style from 40" deep to up to 110" deep for parts such as bed liner trim parts.
Sleeve Pack with Laminated Divider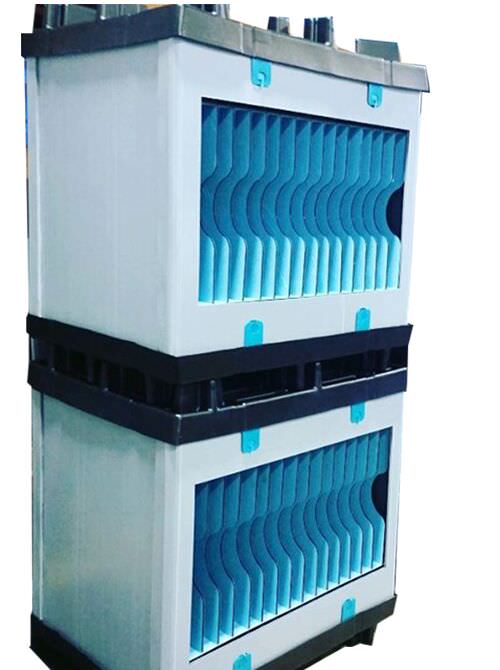 This pack utilizes vacuum-formed pallets and a sleeve to help contain a side load divider that is laminated with blue spuntex for class-A part protection. This is a custom-designed and built sleeve pack for a specialized part.