Returnable Packaging Products In-Stock
There are no articles in this category. If subcategories display on this page, they may have articles.
Amatech stocks and distributes HDPE (high density polyethylene) plastic molded bulk containers and lids in many styles and sizes. ID tags and placards are available upon request. We can also design and produce dunange (dividers, foam, pads) to fit any size container. Please look at our Container Specs document to see sizes and specs for the containers we offer.

*Lids are available upon request.
---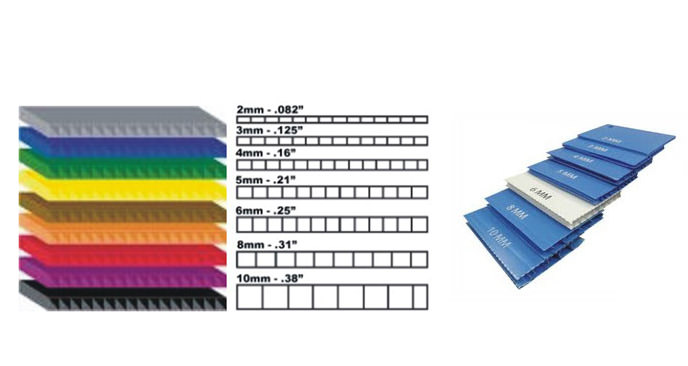 Amatech offers and stocks extruded polypropylene plastic corrugated sheets, also known as Coroplast, CorEx, H-Corr and fluted plastic. They are available in many thicknesses and colors. Coroplast material is a great use for packaging, printing, and many indoor/outdoor applications.


Extruded from recycled plastic and is 100% recyclable
Waterproof and resists a wide range of chemicals
Stronger and more durable than corrugated paper
Corona treated for inks and printing
Pink Anti-Stat, Black Conductive, Fire Resistant, and UV additives are available
Available from 2mm to 14mm thicknesses
Basic Colors: White, Blue, and Black
Standard Colors: Natural & Gray (these are additional in cost)
Premium Colors: Red, Orange, Silver, Purple, Brown, GR Blue, Yellow, Green and Navy Blue*
Can be die-cut, scored, stapled, stitched, and heat welded
Standard Sheet sizes available in stock: 48×96 and 80×90
Can be die-cut, scored, stapled, stitched, and heat welded
*These are additional cost above standard and subject to min order
---
Stock Product Returnable Packaging is Available in Various Sizes and Shapes
Amatech has added stock products to their line of reusable, plastic corrugated boxes, totes and storage containers. Amatech's new line of stock products are designed to withstand rough handling and multiple trips. Reusable stock packaging reduces costs, drives sustainability and optimizes supply chain. Our new stock products can replace paper corrugated boxes and bins with a more durable product that is cleaner, greener and lasts longer.
Amatech's high-quality, cost-saving reusable packaging have set the standard for industries that require a high level of dependability and safety during shipping and storage.
---