Dividers-Steel Racks
Dunnage Pack with Pallets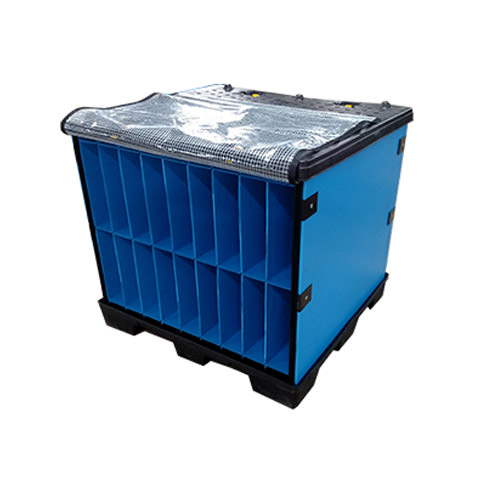 This is a side load dividers pack that utilizes both top and bottom pallets for stacking and steel frames for rigidity. We have integrated clear curtains for closure during shipping. This dunnage pack can be designed in many configurations to hold many types of parts.
HDPE Divider in Steel Frame
This HDPE divider was designed and produced to fit a customer's steel frame rack and be able to package heavy parts. Cells are angled so the product does not leave the cells during shipment.
Rolled Edge Divider in Steel Rack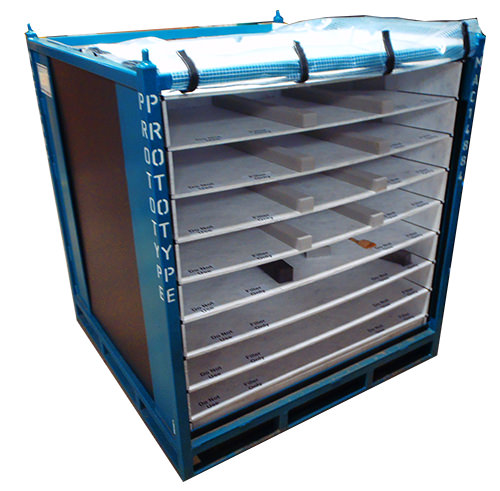 This side load divider is custom-designed to fit large flat parts. We integrated our Tyek laminated with our rolled edge technology and used XLPE foam for added part support. The use of a V-Clear curtain and labels for identification are always great options for this type of dunnage.
Steel Cage with HDPE Divider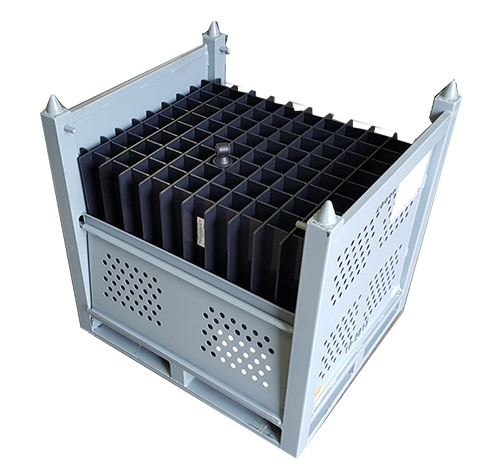 We can custom design and build many configurations of dividers to fit any type of steel rack, frame, and cage. This pack utilizes our HDPE material and a high-density bottom foam pad to support a "top-heavy" automotive part such as a shock.