Dividers-Totes
Divider in PP Corr Stackable Tote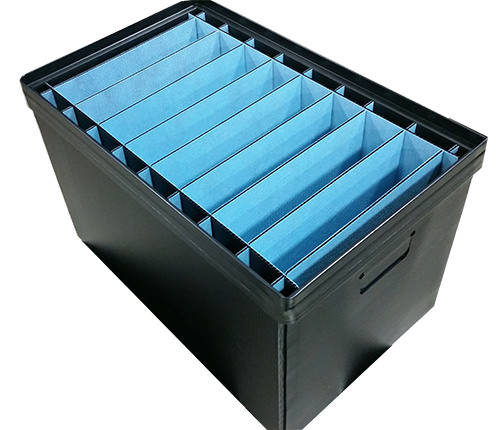 We can custom design stackable hand-held totes utilizing our plastic corrugated and design any type of divider dunnage to fit. The advantage to our totes is that they can be designed to any size which is great for non-standard applications.
Request a Quote Explore Boxes and Totes
Dividers in Totes with Pallet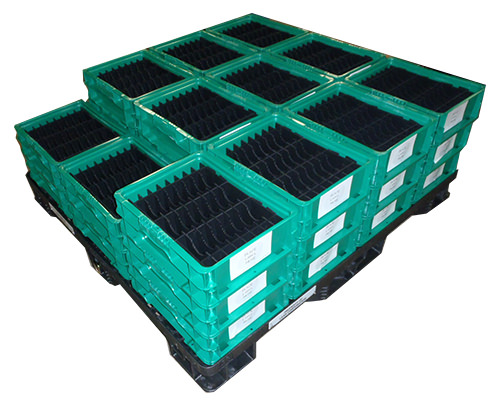 This is a divider using our plastic corrugated with no laminate and designed with top scallops on the panels for each access to grab the product being packed. This also shows how the totes are stackable and configured to fit a standard-size pallet footprint.
Evolon Rolled Edge Divider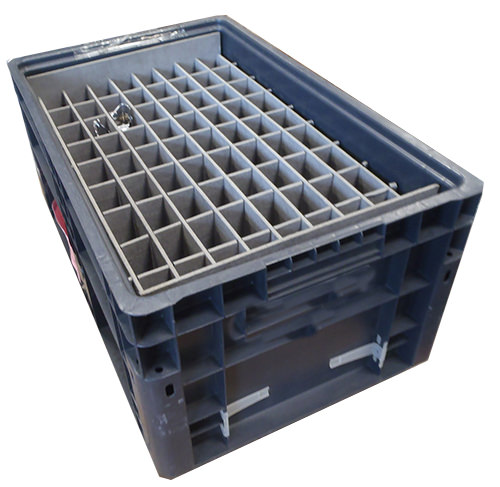 This custom-built divider features our rolled-edge technology using Evolon laminate. Evolon is a very tightly woven material that does not tear off the fray. These are great for parts that must stay free of dust or particulate such as lenses for lights.
Tote Divider with Tyvek Laminate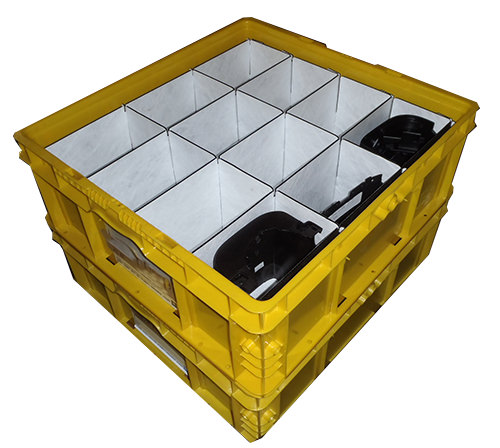 This is a divider designed and produced to fit a molded hand-held tote integrating Tyvek laminate on all panel walls for added class A part protection. We can design our dividers with a laminated or foam bottom for added protection. This particular divider uses our steel rod lock for added strength for the divider panels.