Steel Racks and Carts
Amatech can custom design and manufacture steel rack systems from the ground up, integrating plastic corrugated, foam and/or bags and pouches to meet your specific shipping, work-in-progress or storage needs. We design steel racks and carts for an array of industries including automotive, cabinetry and textiles. All carts and rack systems are designed and built custom to your specifications.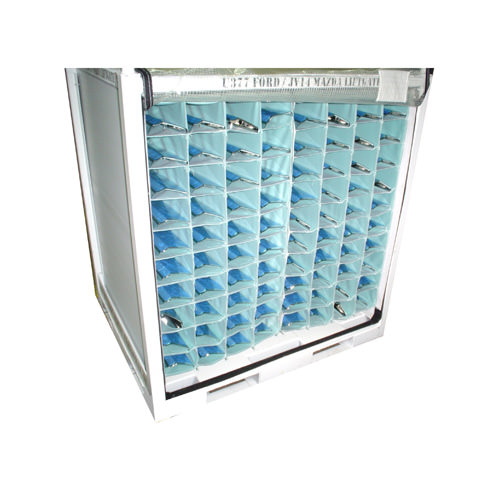 This rack shows our custom-designed fabric bag dunnage in use getting the most part density and protection possible. Our steel racks are built to access back dunnage and our V-Clear curtains can be custom-designed to fit any size application.
This multi-layered steel rack shows our waterjet foam rails designed to keep parts in place within the frame. We can custom-design both the foam and the steel rack or just the foam to fit your existing steel rack.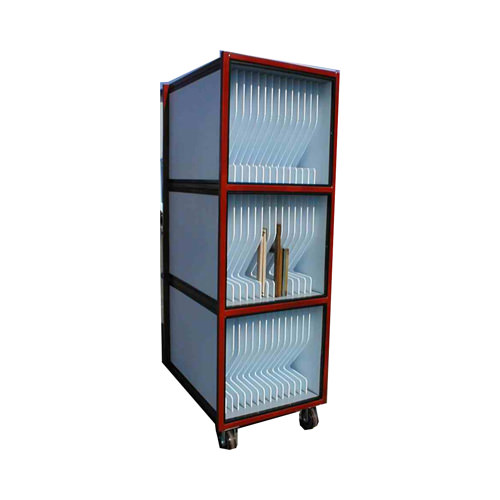 One of the many variations of our steel carts with plastic dunnage partitions. These are perfect for work in process applications and can be designed to package any type of part or product.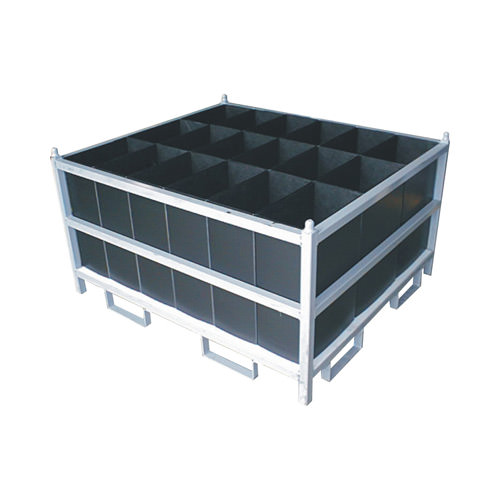 This top load divider is made from plastic corrugated to protect a large part. We can custom design many features of top load dividers like the type of materials used and how many cells are in the divider for maximum part density.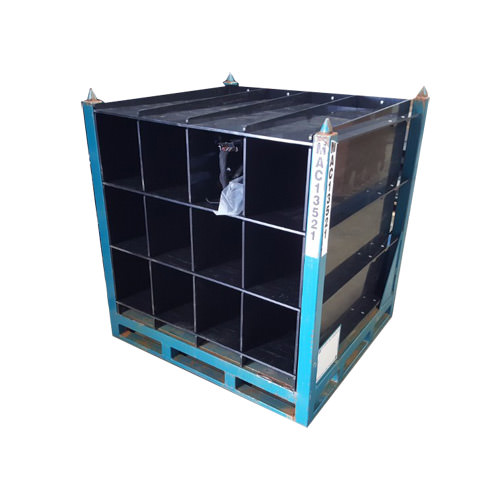 Our heavy-duty dividers made from HDPE can handle heavy-weight products and withstand many industrial applications. These are made to fit a steel frame that is forklift-accessible and can be stacked in multiple layers.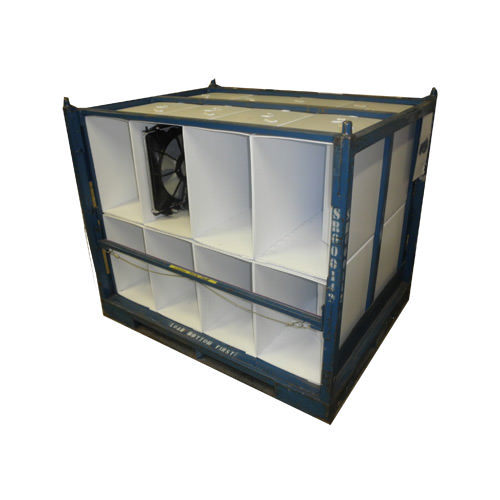 This divider, designed from our plastic corrugated, is produced to fit a large automotive part to prevent damage during shipping. All our dividers can be custom-designed to fit an array of steel racks and frames.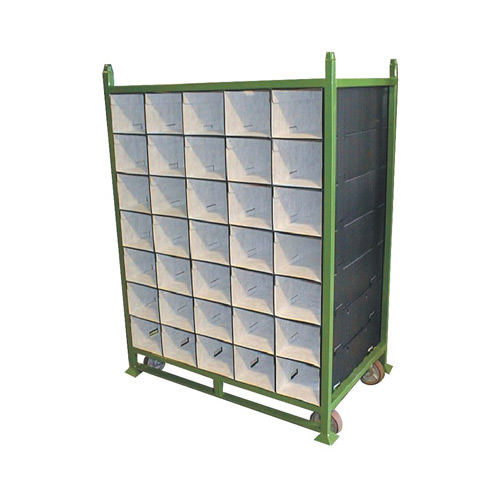 This steel rack is designed with casters to be able to move around freely in a manufactured environment. Our custom dunnage utilizes laminate for part protection.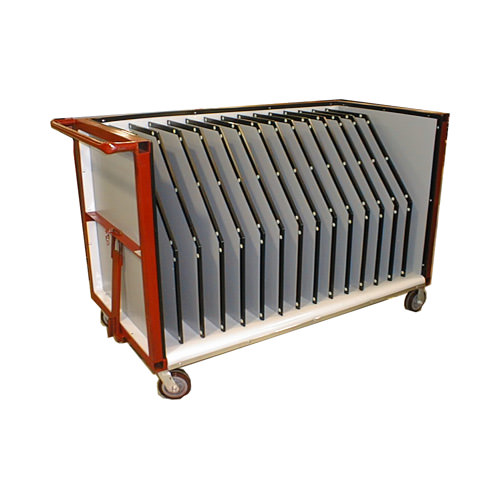 Steel cart that has our heavy-duty plastic corrugated divider panels and HDPE to be able to separate heavy parts. This cart is used in a work-in-process (WIP) setting in the cabinet industry.