Bag and Curtain Systems
We custom design and manufacture our soft fabric dunnage systems for integration into bags, totes, bulk containers and racks. Our vinyl fabric bag and pouch dunnage systems are perfect for material handling challenges involving Class A surface protection requirements. They are strong, durable and collapsible, increasing protection and reliability while at the same time saving space when not in use. Each bag and pouch can be designed to fit into your current containers or offered as part of a full packaging system.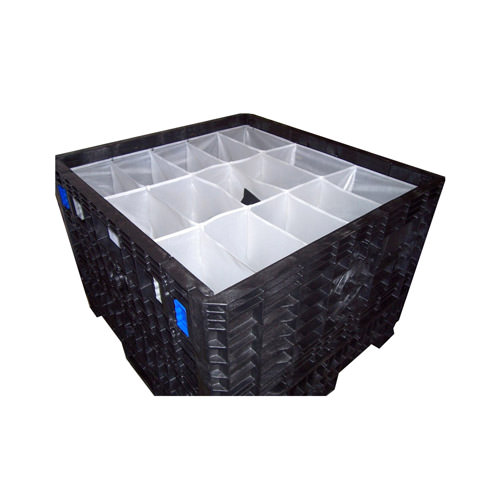 The bag divider that is designed to fit this container is flexible to fit multiple parts and keep them seperated to eliminate damage during shipping. These bag sets can be attached to the bulk container either using velcro, rivets sets, and/or heavy duty screws.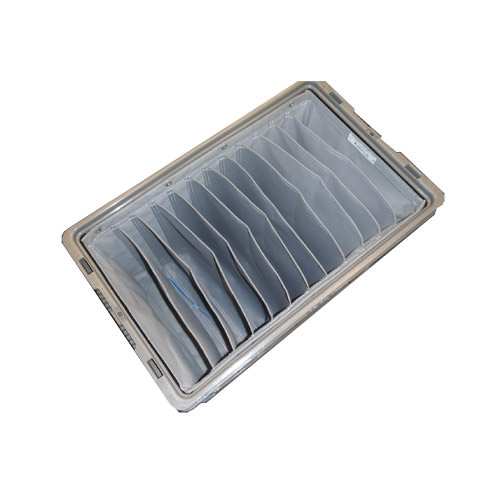 This partition is another example of the flexible panels that can fit and nest together many types of product and protect class A surfaces to get the most density out of your small tote.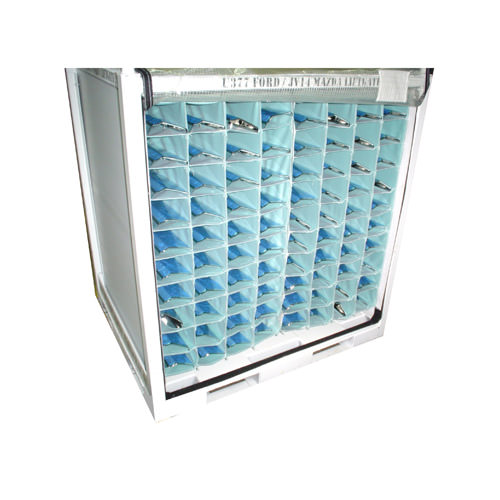 This bag set was specialy designed to fit into a steel rack for side load entry of parts. This flexible divider holds trims parts with curves as the bag cells will conform to the curvature of each part. These can be made as one set or produced as smaller sets attached together with velcro.
The bag set is custom built to fit a hand held tote and utilizes all space in the totes for maximum pack density.
This cover is custom designed to fit a bulk container and serves as a dust cover for protection of parts in dunnage below. We use V-Clear woven material for all of our curtains and integrate velcro for closure and strap handles for handling.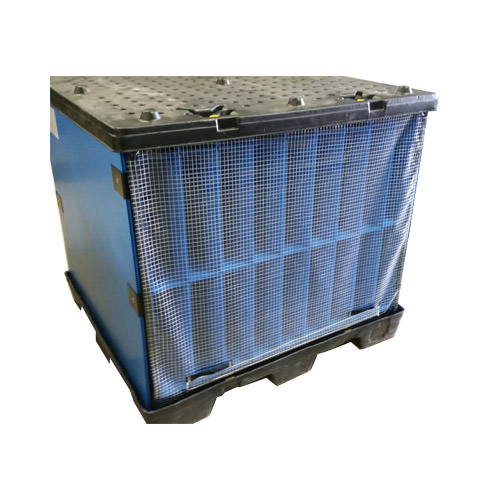 This dunnage pack uses a clear curtain to keep product from sliding out of the dunnage during shipping. This curtain utilizes velcro for closure on the sides and a steel rod sewn in place for a weighted curtain bottom.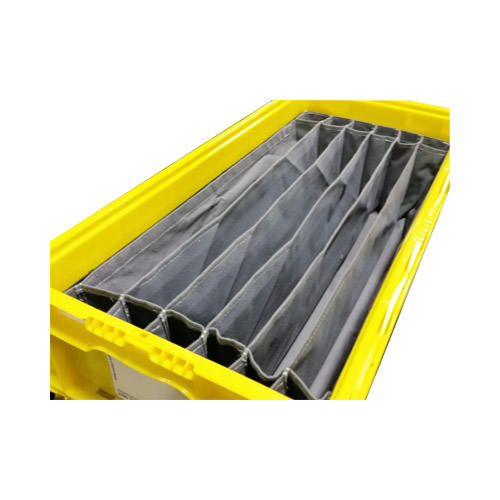 This flexible divider in custom designed for a molded handheld tote to package curved trim parts. The soft fabric works well with the protection of class A surfaces. This fabric divider is attached to the tote with velcro.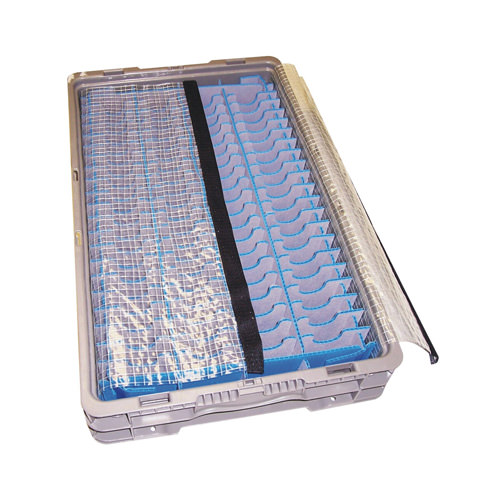 This tote with dunnage incorporates a curtain cover using our V-Clear woven material to protect the product being packaged. We can design covers to fit any size tote and integrate velcro for closure.